This post may contain affiliate links, which means I may receive a small commission, at no cost to you, if you make a purchase.
Brought to you by the we heart this beauty captain, Stef
I am the self-declared captain of the beauty-obsessed portion of this ship. Don't get me wrong, Tyna could easily steer the wheel in a moment's notice. But she also sails happily knowing that I dutifully try every item that passes through the wht harbor. So, all aboard – these are my favorite beauty products that sailed our way this year; 12 of them to honor the year (in no particular order).
1. MAC By Request (prices vary)
We saw A LOT of MAC launches this year. As always, the special packaging and inspired collaborations were fabulous, but how cool when a company listens to little ol' us? I loved By Request; a nine product launch whose lineup was chosen by MAC fans from a list of former limited edition releases. And while I still hold out hope that I will see Strawberry Blonde lipstick again one day (please?), I was super excited to get my hands on Moth Brown eye shadow, Moxie lipstick and a back up Cult of Cherry lipglass. (sorry, sold out)
2. Milani Nail Lacquers ($4.49)
We all had a case of Milani fever this year. While their Shadow Eyez made the Review Team's Top 12 list – it was their Nail Lacquers that I loved most. With so many affordable on-trend shades, we even made our very first video in tribute to them! (buy them at drugstores, Target or here)
3. Stila Liquid Lipstick in Beso ($22)
My other red lip products have felt a bit envious ever since Stila's Beso arrived. It's bright, bold, matte and incredibly pigmented; a pin-up sort of red that has me in an absolute tizzy. Plus the vitamin E and avocado oil packed liquid formula applies like a dream, taking the term lightweight to a whole new level. All that and six hours of wear! (buy it here
)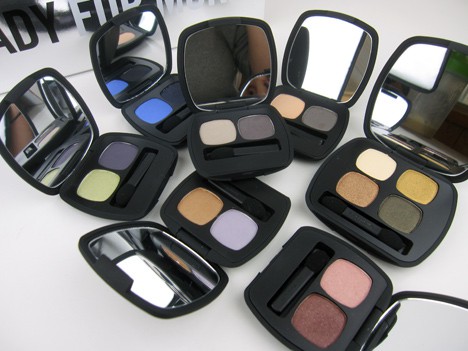 4. bareMinerals READY eye shadow duos ($20)
These made it on the Review Team's Best of 2011 list when they first launched. This year, it was me who couldn't get enough of their buttery, pigmented formula. I've become a bit obsessed with them, to be honest with you. I collect them like it's cool!
(buy it here)
5. MAKE UP FOR EVER Ultimate Eye Liner Collection ($160)
What do you get when you combine some of the best liner formulas that a beauty junkie can buy: seven Aqua Pencils, three Khols, four Aqua Liners; with a precise German-made pencil sharpener in an artist-inspired flip top box? Why, you get one of my favorite products of 2012, that's what! This is also the winner of the biggest squeal award, due to the sound that I made when I opened it. (buy it here
)
6. Urban Decay Smoked Palette ($49)
Urban Decay had some amazing palettes this year, as always. But Smoked really floated my boat; 10 of their newly formulated, richly shaded matte and shimmer shadows, five which were exclusive to this palette. The full size rich black Perversion eyeliner and a mini Primer Potion were a plus too. As is the AMAZING Look Book with 12 well-explained tutorials on various degrees of smoked eyes in a range of shades. (buy it here
)
7. It's So Easy Nail Art (prices vary)
I doubt I had more fun testing a product this year than I did with It's So Easy's nail products, from the vast array of shades and textures of glitter powder (shown at the top of this post) to the dotting tool (trust me, you need one of these) to the Stripe Rite shades that created the neon tribal look above. Plus, they're inexpensive and easy to use even for a beginner. (available at Sally's Beauty Supply)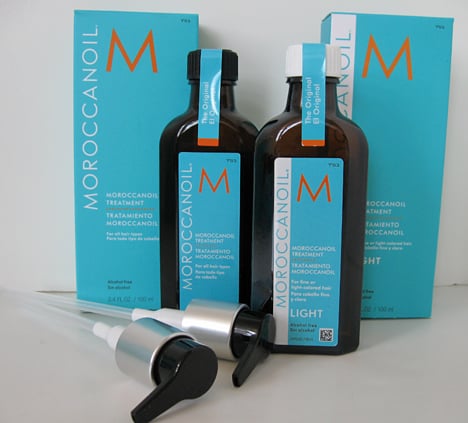 8. Moroccanoil Treatment Light ($40)
This is, hands down, my favorite leave in oil that I have EVER used. I love the smell; subtle, warm and spicy. And I love the light formula that somehow gives me the silky smoothness my hair craves with way less product. Bonus, if I pump too much I use it on my skin! This is one of those products that will be in my cabinet for the rest of my life. (available in salons)
9. Revitalash Advanced ($70)
I heard about the miracle of Revitalash for ages, but it wasn't until I watched my own lashes grow right before my eyes that I became a true fan. We're talking lashes so long and thick, you can easily skip mascara. Amazing! (buy it here
)
10. Too Faced La Crème Lip Creams ($21)
These beauties were the number one favorite product on our Review Team's Top 12 list, so you know they've got to be on mine too. How could they not be with pretty packaging, a great range of shades and a moisture rich formula? Coral Fire and Naked Dolly (shown above in the # 1 and 4 spots) quickly became two of the lip products I reached for most this year. (buy it here
)
11. Becca Balearic Love Palette ($45)
I love this palette. It's smooth, nicely pigmented and the smoky brown/plum eye you can get with it is rich and beautiful. I can see it working on anyone, but it does wonders for people with light eyes. I swear, every time I use it I get a compliment! Plus, the packaging slays me. (buy it here)
12. 3Lab Perfect C eye cream ($85)
Oh, how to put my love of Perfect C eye cream into words? It's a dense cream that has a buoyancy to it, it feels light and really emollient all at the same time. It soaks in well: not too fast that you wonder where it went and not to slow as to leave you looking shiny or oily. And when it does, my eyes look instantly better. Not just one of the best I've tried this year, but the best I've tried EVER. (buy it here
)
How about you readers, what were your favorites of 2012?